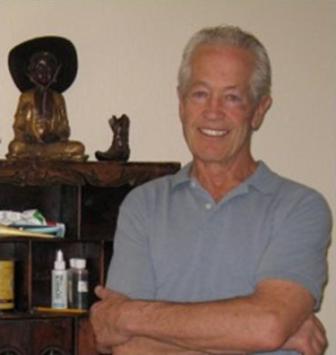 I received my certification from the Massage Therapy Institute of Colorado
in 2005. I immediately began the study of Zero Balancing therapy, receiving
certification in 2011 from the Zero Balancing Health Association. I have studied
other modalities–primarily structural integration and acupressure–in courses as
short as 4-day weekends and long as 15 months. I have practiced continuously in
the Denver area for seven years.
My skills range from light Swedish to deep structural work. However my
practice and preference has steadily evolved toward the more energetic approach of
Zero Balancing. Thorough information is available at the ZBHA website, but my
brief characterization is this: The structural/energetic ratio in body tissue and bone
exists in varying degrees of balance. By discovering areas and points of imbalance
in that ratio, the skilled practitioner can introduce a subtle touch or traction,
specific in terms of pressure, tension and torque, that invites an organic response in
the body of the receiver. That response will be toward a natural, stronger and
clearer energetic field in that area the body, resulting in release of tension and more
balanced energetic flow. The body tends to "learn" the technique for "itself" and
the benefits are cumulative over time.
This approach has increasingly defined my practice. I provide stand-alone
Zero Balancing sessions that follow the specific protocol prescribed by the Zero
Balancing Health Association. I can also whip out an elbow and "go deep" as
you please. Alternately, I can give you a two-hour Swedish massage to die
for. Most typically I incorporate a variety of techniques as necessary. I would liken
myself to a carpenter with many tools in my belt, with preference for a chosen few.
Posted in: About