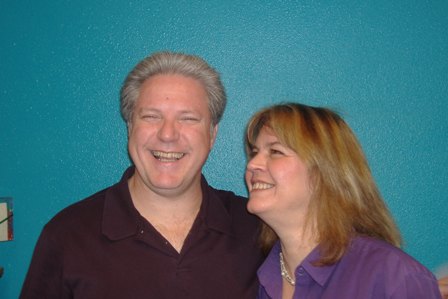 I have been active in the Denver massage community for over eighteen years from spa work to injury rehabilitation. My educations started in the Free University system and then to the first class of the Cottonwood School of Massage (now Cortiva).  Most recently I completed an Associate of Applied Science in Massage Therapy from High Tech Institute (Cambridge College) where I was Massage Therapy Program Manager.
The formal world of education wasn't for me so now I am back in the business world.
My approach to massage is twofold.  First the body will hold your activities mental, spiritual and physical as aches and pains which a good deep massage can help.  Second when you add intention to solve specific areas of your life, massage can put you on an express train to success.
As Sherry pursued a more tried and true medical approach, I was learning an esoteric yet medical approach to injury recovery called Neural Integrative Technique.  This simple technique allows quicker recovery time and work on the 'root' of an injury.
I also recorded and finally released a guided visualization CD, available on CDBaby.com that lets you extend your massage experience through mental exercises.  For more information follow this link:  http://cdbaby.com/cd/larkinjohn
So whether you need deep painful work to get a shoulder moving correctly or just want to relax, treat yourself to my work.  Life will be better afterwards.
Posted in: About